Each time I'm on a rowboat, fishing vessel, sailing ship or ferry, I think of what is happening under the surface of the water, at that very moment, and in general. Deep down, covered by the water line, hidden from view, there is another world, intriguing and of surreal beauty. The first time I came across Ingi Sørensen's existence was when I visited H. N. Jacobsens Bókahandil, a time-honored bookshop in the heart of Tórshavn. There it was, on a shelf, compelling cover and title: "The Faroe Islands. A magical seabed safari" – by Ingi Sørensen.
The Caribbean beaches of the British Virgin Islands. The underwater world surrounding Cayo Largo, Cuba. The coral reefs of Bermuda. Gran Canaria. Puerto Rico. All these locations I have easily been able to discover snorkeling. But diving around Faroe Islands? Something completely different. Water temperature: between 6 and 10 degrees Celsius. Incredibly powerful currents, strong winds and changes in the weather all the time. Yet still an insider's tip. For diving and snorkeling, as Ingi, commercial diver and photographer, says.
For more than 12 years, he has been exploring the fantastic underwater world of Faroe Islands. Ingi's motto: "Life is beautiful, don't waste it." He knows what he is talking about. Some of the things he has done so far: Working as a brewer, 18-wheels-truck driver, welder on a shipyard and lifeguard at the public swimming pool of Tórshavn. In 2004, the passionate guitar player and opponent of the grind (Ingi: "I am absolutely against killing and eating pilot whales, and everyone here knows that") put his bathers away, got a drysuit and started diving around Faroe Islands in the North Atlantic. He obtained several recreational licenses before he attended the Norwegian School of Commercial Diving in 2008. In the winter of the same year, Ingi started to take photos underwater.
"The Faroe Islands are extremely beautiful below, and the kelp forest is fantastic", he says. "I think my favorite creature is the catfish. When I have found one in its cave, I can always come back and visit, even years later. I also love sea anemones, they are truly beautiful, and they come in many species and colors." The weight of his diving equipment: about 30 kilos. Ingi puts it on. And then he experiences the unspoiled sea bed, fantastic drop-offs and magnificent grottos. Visibility is best in the winter months – approximately 30 meters. "We have no dive center in Tórshavn yet, but hopefully, it will come soon", Ingi says.
At present, he is working on a new book. It will combine images from Faroe Islands' magical underwater world, pictures taken on the 18 islands of the archipelago and landscape photos taken from helicopter: "I am extremely exited about my new book, it will be fantastic, and my plan is to publish it in Germany", Ingi concludes. A few days ago, he did his dive number 1320. Once again, he entered an undetected world full of sea cucumbers, starfish, sea urchins, horse mussels and red shrimps. I can tell you: I will have to go there, too. With Ingi. Snorkeling, he says, is also possible around Faroe Islands. Will it be cold? I don't care. All I know: It will definitely be worth it.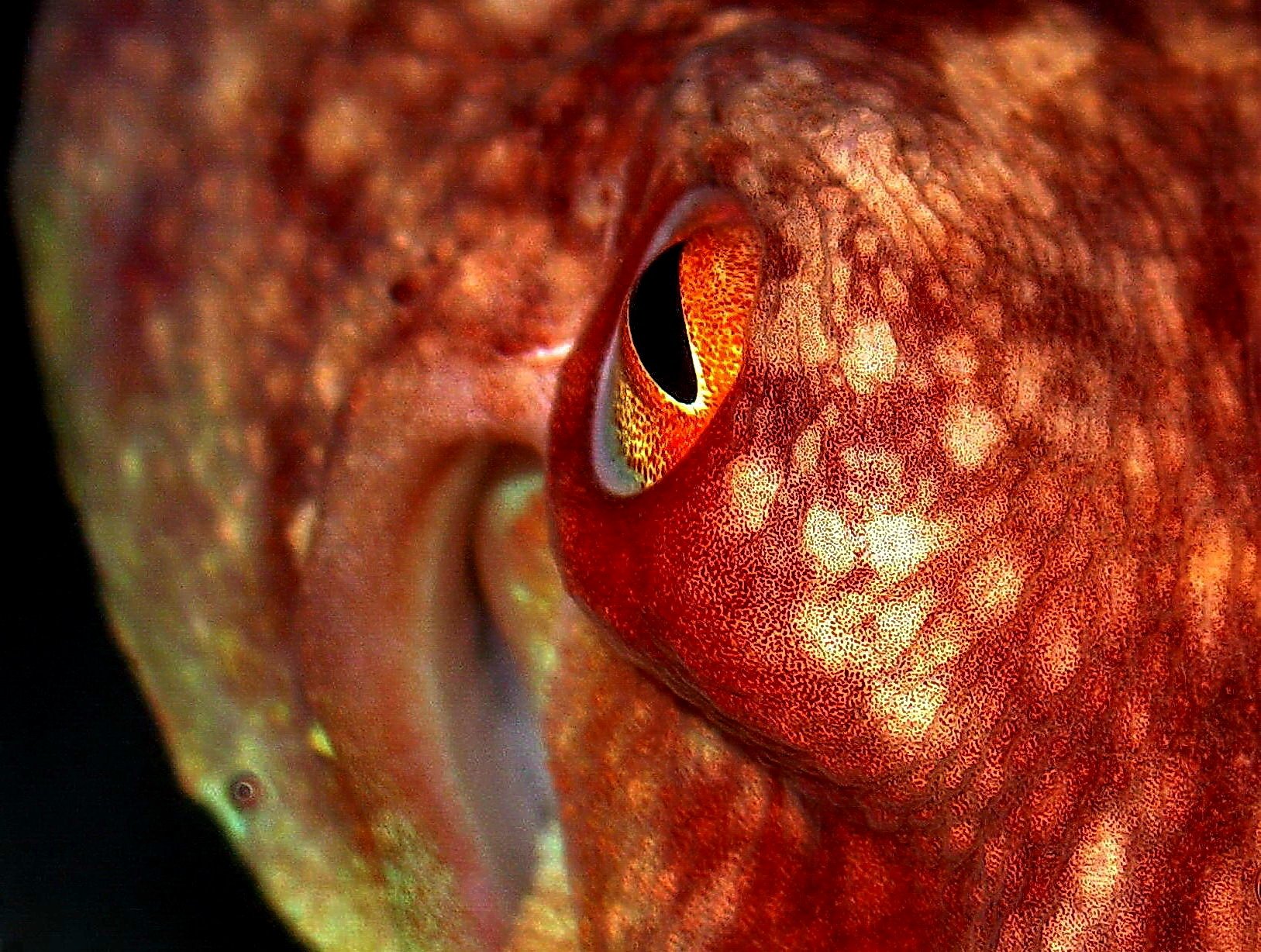 Photo credit for all the fantastic images of this blogpost: Ingi Sørensen. Takk fyri! Ingi is on Facebook